Board Meeting in Albury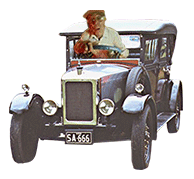 The Board Meeting in Albury
Having accepted Tony's invitation to attend an Armstrong Siddeley Board Meeting, I travelled with Tina and Tony by train from Quirindi to Sydney, sampling some Fine Reds that had somehow accidently found their way into Tony's briefcase. Whilst waiting for the Melbourne-bound XPT to leave we had ample time for a meal (and some more Fine Refreshments) at Sydney's Central Station.
At exactly 8:40pm, our train glided away from the platform and with the on- board bar service operating until 11:00pm I had time to sample some their range of wines before the bar closed and I was escorted back to my seat. A 4:00am arrival at Albury station (which has the longest platform in Australia) disturbed my nap - it was so good when I finally made it into a real bed in a motel for a few more hours sleep before the meeting.
I spent the morning listening to the Board Members discussing many varied topics - it all sounded pretty earnest. There are some exciting things they are planning for our Club that I was sworn not to divulge. I took some lovely photos - most members will recognise Richard Tonkin, Hugh Boulter, Tony Carter, Peter Mitchell, John Graham, Sandy Cameron, Geoff Tuckwell & Joseph Dalgleish.
Come lunch time and I slipped away for a counter lunch, a few beers and a bit of punting at a nearby hotel, rolling back to the Board Meeting just in time to farewell a number of the Board Members - particularly the ones tootling off to Euchuca, Canberra and Melbourne.
I later met up with Tony & Tina Carter, Joseph Dalgleish and Tina de Vries for a very enjoyable dinner and drinks.
The Northbound XPT for Sydney left Albury at 11:15 and this time I had booked a sleeper so I could get a bit of rest. This proved to be very fortuitous as I was feeling just a little woozey and I would have had a very uncomfortable trip if I didn't have the opportunity to lie down.
Thanks Tony & Tina for looking after me again and thanks to all the other Board Members for giving me the rare opportunity to attend a Board Meeting.
I've now "recovered" and ready for anotherArmstrong Siddeley adventure.
Until next time........